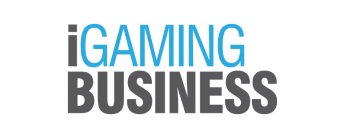 21 May 2019
In Blockchain We Trust
In its June 2019 issue, iGaming Business magazine posts an interview with Igor Kozhurenko, Head of the iGaming Practice at DataArt. Igor gives insight on current blockchain solutions in iGaming and DataArt's blockchain charity gambling platform.
"Despite the industry's best efforts, a negative attitude towards gambling still prevails in some markets. But operators can slash these levels of suspicion by using blockchain technology, which offers unparalleled levels of traceability and trust".

"Blockchain is no longer the technology that people talk about in hushed tones; it has moved beyond its cryptocurrency origins and now offers different solutions for a wide range of businesses."

"We predict that blockchain technology, financial regulation and gambling regulation won't actually converge until the beginning of 2021. Their convergence…will positively impact the gambling industry."

"One major advantage is lower transaction costs, which can result in considerable savings. One way to minimise costs is to use a private or permissioned blockchain. Private blockchains offer higher transaction speeds. Performance is another crucial factor. Current blockchain technology has proven to be applicable to some types of gambling."

"DataArt Blockchain Charity Gambling Platform combines gambling, charity and blockchain to facilitate fundraising for good causes in a transparent way."

"Today, blockchain can be extensively used in the B2B gaming sector, particularly by affiliates, because it brings transparency and auditability."
View original article.