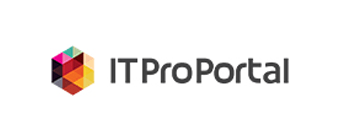 26 April 2021
How to Manage the Process of Data Warehouse Development
ITProPortal published an article by Alexey Utkin, Principal Solution Consultant at DataArt, laying out a clear roadmap for managing data warehouse (DWH) development and implementation.
«Developing a data warehouse for the first time is not easy for any business. This initiative's complexity makes it quite challenging, especially for an in-house team that has never handled such a project before.»
«The best way to develop a sound plan and tactics is by involving all the key decision-makers from CEO, COO to Chief IT officer.»
«Once you have a sound plan and strategies on how you wish your data warehouse project to be carried out, it's time to look for a stakeholder that will transform your paperwork idea into reality. These people don't necessarily need to be decision-makers. It could be end users like engineers and data scientists or business analysts that run day to day profit forecasting.»
«An in-depth assessment of a DWH project is essential as a reassessment. This assessment answers the key questions like what, why, and how everything needs to be done. The good news is that you can restructure an assessment at any point of this project, especially where direction and value are not clear.»
«There is an explosion of technologies, tools, and concepts you can adopt while building a data warehouse. The sheer number of those technologies makes it quite challenging to decide what would be apt for your business processes. So before making a choice, you must narrow down to a few potential alternatives. Of course, your IT team will help you to figure out what's suitable for your company.»
«The only way to know if a DWH is going to work is by kicking off a Minimal Viable Product. You will need to put it in action to get real-time results of how it performs. This strategy is a budget-friendly way to figure out if you are on the right or wrong track.»
«With an MP in place, you now have an idea of what works. So, at this point, you would be expected to chart a broad roadmap highlighting all the DWH delivery points.»
«Once your data warehouse engine is up and running, you need to have it regularly monitored, re-assessed, and optimized for smooth performance. This is the only to establish if the initiative needs additional cloud infrastructure and modernization.»
«With a combination of the right team, sufficient resources, and well-captured business goals, you can develop a powerful DWH that complies with all the data warehouse best practices (or at least most of them). If the journey is well planned and everything falls in place, you should see some promising results in a few weeks.»
Original article can be found here.