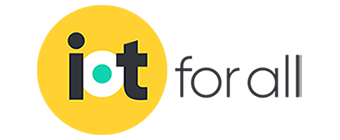 10 October 2017
How to Choose Your IoT Platform – Should You Go Open-Source?
In IoT for All Igor Ilunin, Head of the IoT Practice at DataArt, elaborates on 11 key criteria to help choose the right custom or open-source IoT platform and presents the math and cost analysis to compare open-source to serverless IoT platforms.
"As Head of IoT practice at DataArt, running DeviceHive, I've had to deal with a lot of challenges that all IoT platforms face. It helped me come up with the list of criteria to evaluate a production-grade IoT platform:Scalability, Reliability,Customization,Operations,Protocols,Hardware-agnostic,Cloud-agnostic,Support,Architecture & Technology Stack,Security,Cost.

We will compare the costs of serverless IoT and open-source IoT platform usage in the cloud.

The case with AWS vividly shows the enormous cost difference between the two approaches. It may not be obvious on small message volumes with other IoT cloud platforms, but it's only a matter of finding that point when serverless approach becomes cost ineffective.

While cloud-based serverless IoT solutions provide vast integration options out of the box and instant time to market, the numbers speak for themselves – be ready for a huge bill…If the business is not expected to grow fast, or for business concept validation, a cloud-based solution is best. Otherwise, if the IoT platform matches most of the criteria above, then my advice – go with an open-source solution."
View original article here.