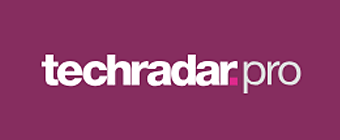 14 February 2019
How to Choose a Cloud Storage and Backup Provider
TechRadar Pro posts a bylined article by Brian Jenkins, Solution Architect at DataArt, in which he explains why each organization requires a different approach to storing data in the cloud.
"Choosing the right provider can seem daunting, but you can choose with more confidence by asking the right questions when researching your options. . . When 'cloud storage' and 'cloud backup' may seem interchangeable it is important to recognize that they are different. The purpose of cloud storage is to supplement your local and network storage and increase productivity while backup is for data recovery."

"After recognizing whether you need a cloud storage solution, backup, or both and how it will address your needs, compare your options by comparing how well they fit not only your immediate data requirements but also other business and technical requirements."

"Not all cloud storage or backup providers are equal and there is no perfect choice. Examine your needs and readiness, consider fit, cost, benefits, and the path to adoption and commitment. Research cloud storage options with all of these considerations in mind and you will choose the right provider for you."
View original article.