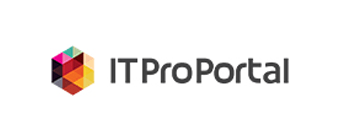 9 October 2018
How Sports Teams, Athletes and Fans Reap the Rewards of Big Data
In ITProPortal, Russell Karp, VP of Media and Entertainment Practice at DataArt, highlights the role of big data in revolutionizing player recruitment, training, and performance.
"Data aggregation and monitoring technologies are becoming increasingly sophisticated. Player performance is recorded and analyzed by cameras, sensors and wearables that account for every aspect of the game. Tremendous advancements have been made in wireless sensor technologies, RFID tagging and real-time visualization. All driven by big data, these technologies provide the most intricate details about player performance and even notify staff when a potential injury could occur (and even how to avoid one)."

"Modern fans don't merely watch sports — they connect in real time, socializing, critiquing, and engaging deeply with each event. Sports fans are viewed as true brand partners by advertisers due to their loyalty. With global sponsorship expenditures reaching over $62 billion in 2017, the importance of understanding and effectively managing this evolving relationship is coming to the forefront."

"Arenas and other related businesses can also utilize the power of big data and sports analytics to attract new spectators while increasing the loyalty of their existing fan base. Fans crave immersive personalized experiences with real-time analysis and in-game insights while watching a game live. Connected stadium technologies are evolving using data and analytics to provide fans with relevant information during live events."

"Virtually all major sports teams are already taking advantage of the intelligence their data provides. Since the U.S. Supreme Court struck down a federal law that previously made it illegal to bet on sports events in any state other than Nevada, sports data has become an even hotter commodity."
View original article.