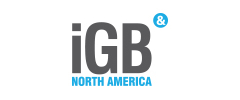 18 November 2021
How do Sportsbooks Act in Uncertain Times?
iGB North America publishes an article by Russell Karp, Vice President, Media & Entertainment at DataArt, examining how the biggest US sportsbooks handle unexpected changes to events, with a deep dive into house rules. Karp recommends following their lead and compares the strategies of DraftKings, FanDuel, and BetMGM to explore various regulations.
«One of the many challenges facing sportsbook operators is the effective handling of unexpected changes to events. With the ongoing Covid-19 pandemic, extreme weather conditions, player injuries, and any other force majeure, sportsbook owners must respond with clear house rules.»
«If comprehensive house rules aren't in place, the results can be disastrous. And considering the uncertainties of the global pandemic, some sportsbook operators have revisited their regulations.»
«When unfortunate situations arise, sportsbook operators should ensure that their house rules are carefully designed to protect all interests. At the same time, house rules directly impact the overall fan experience and help foster trust in the sportsbook.»
«In this fast-paced betting world, it's equally important to provide bettors with accurate information as quickly as possible and to educate players on the specific house rules that relate to their bets. These measures will help sportsbooks build a positive reputation, boost fan engagement, and promote more bets.»
The original article can be found here.