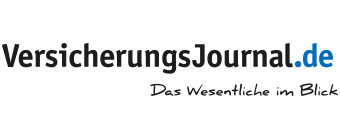 2 March 2018
How Digital Assistants Improve the Insurance Industry
In a guest article for VersicherungsJournal.de, Andrey Veresov, Senior Consultant in the Artificial Intelligence and Machine Learning Competence Center at DataArt, examines the role of digital assistants in the insurance industry.
"Customers routinely interact with IT systems in a way, determined by a computer code. For each new website, mobile or desktop app, users must learn its functions and capabilities, and master standard interaction workflows. It would be much more comfortable if customers could just say what they need, and IT systems would understand their request."

"Digital assistants and chatbots can analyze customers' queries and answer questions about the company's services, offerings and policies, thereby replacing support services and huge manuals."

"Chatbots and digital assistants are able to not only answer specific questions but also to engage in a full-fledged conversation with the user. They can ask questions and help customers personalize products, get quotes and make purchases. They can assist in filing insurance claims, by providing instructions or useful details about the claim process."

"A deficit of customer touch points is an area of unrealized potential in the insurance business, making it difficult to develop a deep level of understanding of user needs and hence curtailing the ability to provide a customized offering. Digital assistants can be proactive in initiating conversations with users, offering new products or suggesting additional options based on customer's activity in social media, current location, etc. We should, of course, get customer's permission to process this information, but chatbots can help with this as well."
View original article.