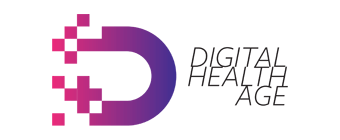 2 January 2019
How Blockchain Networks Could Radically Empower Patients
In Digital Health Age, Kirill Timofeev, Software Project Manager at DataArt, explains how blockchain networks can empower patients and enable efficient, secure and cost-effective sharing of electronic health records.
"What if there were not only EHRs spread out across institutions? What if there were a network that was immediately available to everybody, while at the same time keeping confidential and sensitive information private, a network in which every EHR could be stored, moved, and exchanged, almost instantaneously? Enter blockchain."

"Blockchain as a technical infrastructure to support clinical data sharing could reduce overall costs for patients accessing their healthcare records. Patients could have more control over who sees and what's more important uses their data, while healthcare providers could also provide better services based on more accurate data. It could catalyse health information exchanges (HIE) on national and international levels. Distributed ledger technologies (DLT) could also be used to help patients choose a provider and, where appropriate to make billing processes transparent. Bringing patient records together not only enhances healthcare for a patient, it is a potential life-saver in an emergency."

"Distributed ledger technologies are in the early days, but there are definite data security and interoperability benefits that could help to reduce data issues in the healthcare industry. It could solve the current disconnect between patients, healthcare, and life science institutions: medical records, clinical trials, remote monitoring, billing and other sources could be efficiently submitted and aggregated in a blockchain network that would be shared between providers and accessed by patients. Such systems could have permissions and access control layers built into the design of the product itself from the very beginning."
View original article.