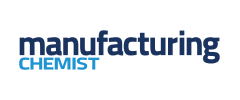 6 March 2020
How AI will Disrupt Drug Development
In Manufacturing Chemist, Egor Kobelev, VP of Healthcare and Life Sciences at DataArt, shares some of the ways artificial intelligence (AI) and machine learning technologies help identify new molecules and validate new drugs faster and more efficiently.
«Researchers at Johns Hopkins University and In-Silico Medicine have recently published a paper in Nature Biotechnology in which they claimed that they were able to identify a new compound for a particular target within 3 weeks using neural networks.

«Potentially, companies could look at publicly available databases of compound binding, such as drug databases, and then, with an understanding of the patterns of safety and efficacy for millions of such compounds, create their own predictive algorithms using neural networks or other machine learning tools.»

«Only around 1500 drugs have been approved by the US FDA, but hundreds of thousands, if not millions, of compounds, have been tested in clinical trials and preclinical experiments. This abundance of data, which may have previously been seen as not very useful, will now be more important than ever. So far, this data has yet to be repurposed; but, with the power of AI, it could potentially contain the key to the next generation of pharmaceuticals.»

«Although both humans and machines make mistakes, the former often makes random mistakes while the latter makes systematic ones. The beauty of systematic mistakes is that they can potentially be fixed, and the system could become more efficient with time. Measures can be put in place to reduce human error, but that's not the same as changing a line of code or honing an algorithm. Ultimately, what matters is the method that offers the most usable compounds.»
Original article can be found here.