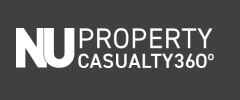 26 January 2021
How AI and ML will impact insurers' ROI reserves in 2021 and beyond
In a bylined article in PC360, Dylan Whitehead, CEO of Alloy Claims, and Eugene Kolker, co-director of the AI/ML Center of Excellence at DataArt, discuss how AI, ML, and modeling can help insurers conduct proactive analyses to aid in the claims process.
«Let us consider auto claims, in general, and collision claims in particular. You might know how much you paid on average for collision claims last year. You also might break this down further by how long claims remain open, and you might think you have a good idea of what your final cost might be. But does your reserving methodology consider the year, make, and model of the vehicle? How about the zip code where it is being repaired? Or whether a preferred or non-preferred shop is chosen? Or what are the driving patterns of the parties involved? Similarly, in the case of bodily injury claims, how does the age of the injured party impact your exposure? The hospital where they received treatment? Even the specific attorney they hired. Nowadays, the limits are only what you decide them to be.
Yes, the claim might be settled and paid in a few weeks or months, but in high-frequency lines of business, an extra week or month of being able to accurately project your costs can make a huge difference to a quarter's performance. It can reduce volatility and create an accurate snapshot of a book's performance down to the day! A statistical reserve supported by AI, ML, and modeling, enabled by MIA DAMA TM, can soften curves and create an unbiased process that is fully supported by data and analysis to know sooner and more accurately how much claims will cost. Importantly, none of this replaces the wisdom of an expert claims' handler putting in a manual reserve. AI, ML, and modeling, like other great technologies, serve to augment human knowledge and free people to use their time more effectively.
This sort of easy application of AI, ML, and modeling will make many lives easier now. When business leaders realize how simple and cost-effective this kind of modeling can be, they will be utilizing it much sooner. What about you? Are you ready to try AI and ML to significantly improve your ROI?»
Original article can be found here (free registration required).