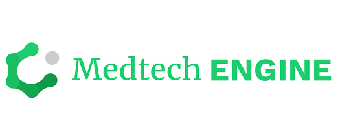 14 December 2017
Holding Their Hand: Gamifying for Children in Medical Trials and Beyond
MedTech Engine tells the story of DataArt's award- winning KidPro, a complete patient engagement solution prototype for pediatric patients, which can be customized for any clinical state and consists of interconnected child and parents' applications.
"In our application, the child and the squirrel are treated together: the squirrel takes medication and becomes sad when a child feels unwell. In other words, we established an empathic connection: the child need not feel alone because he or she has a virtual friend who is always nearby. Moreover, the child receives bonus stars for completing tasks like taking medicine on time, and these stars can later be used to dress their character in different costumes or to buy new toys, making the virtual friend happy."

"The Care Companion allows the adults to configure the children's portion of the application with the frequency and dosage of medication to be taken, complete a diary, and answer questions about the child's wellbeing. In order to collect feedback, the Care Companion analyses all data obtained from the child's application and displays it in clear graphics. In addition, a separate interface for the child's physician provides access to all the data from the child's application and sets the daily schedule."

"Two years ago, the application won third place at the InnovateNYP event: Pediatric App Challenge. Since then, we have developed the idea further, adding the Care Companion, and won the Pfizer Healthcare Challenge 2017."

"The analytics capabilities of the application make it possible to analyse the treatment process and engagement aspects (eg how many times the child has watched a certain video) and recommend personalised actions accordingly. For instance, if the child is not following the diet properly, he or she can be prompted to watch a video on the importance of diet. Notifications will be developed, too. If the child misses certain procedures or routine steps, the parent will be notified. Important events, like doctor check-ups, can be scheduled directly in the parent's device calendar. Finally, inpatient and outpatient modes will be added so that w the patient visits a hospital, the application provides additional information and instructions."
View original article.