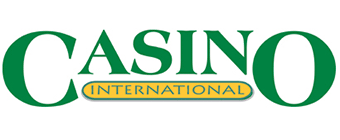 23 January 2018
Here's to the Future
In Casino International, DataArt's iGaming experts discuss 2018 trends, noting the impact of interactive live streaming, facial recognition, and blockchain on the gaming industry.
"Interactive live streaming will continue helping the eSports industry grow. Gaming companies will invest their efforts in building strong brands on live streaming platforms for marketing purposes. Chatbots will augment the spectator's experience and drive the engagement during live streams. Esports is a huge new industry vertical and in 2018 it will continue growing, specifically with millenials."

"Although in its infancy right now, KYC-authentication through facial recognition without human interaction is on the horizon. KYC is a pain point for any game company and the implementation of this technology offers the prospect of creating a seamless, and less fraught, KYC process."

"Blockchain has been in a stage of evolution the past year and 2018 will undoubtedly see increased adoption of the technology in the iGaming space. The technology has reached an inflection point, and is on track to transform the gaming market. In 2018, although players are interested in more transparency, this space is highly regulated, and the impact won't be seen as much on the user-side but rather on the operator and regulator level… We have seen a variety of new startups like Funfair and BetterBetting all adopting this revolutionary technology. This trend will continue with highly regulated spaces such as sportsbook & casino operators using it to cut costs, streamline internal systems, increase security, and enable easy settlement of transactions. At the startup level, blockchain will continue to be used in attempts to disrupt the traditional betting exchange business."
View original article.