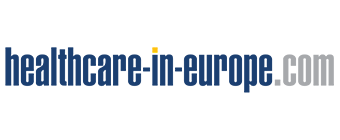 22 June 2018
Healthcare Organisations Explore the Potential of Blockchain and Patient Engagement
European Hospital features a bylined story by DataArt experts on patient engagement and applications of blockchain in the healthcare industry. Denis Baranov explores the role of blockchain in drugs supply chain management and healthcare records. Ivan Pantykin discusses DataArt's concept software for engaging patients in their own health.
"As a distribution technology, he [Denis Baranov] said it has an application for healthcare records, supply chain management and insurance. 'It is applicable in drugs management and of supply chain management because Blockchain provides transparency of information,' said Mr Baranov. 'The lifecycle of a drug can be taken into the Blockchain and customers can get information on a full history of that drug, where and how it was produced and transferred.'

It can also be used to offer a full picture of a healthcare record from the hospital, patient, pharmacists and insurance providers in a secure way. Users can share data by allowing access to a channel but restricting what information is shared. 'Blockchain is a young technology,' he added, 'but within the next year or two we will have real cases of applications in healthcare.'

DataArt's Delivery Manager in Healthcare and Life Sciences, Ivan Pantykin, explained that gamification has a role in keeping patients – particularly those of a younger age – motivated while undergoing treatment or taking part in clinical trials, via the company's KidPRO product. Traditional ePRO (Electronic Patient-Reported Outcome) systems are often barely applicable for children, who may need adult support with it but easy-to-use KidPRO combines aspects of professional medical software with gamification to make participation in a clinical trial a fun and rewarding process. Information captured by the application is available to doctors and the study team for statistical analysis through their own applications.

As a global technology consultancy, DataArt designs, develops and supports unique software solutions across a range of sectors. Within healthcare the company focuses on technologies that will constantly monitor an individual's vital signs, detect trends and deviations, match collected data with historical records, and warn about potential problems before they present a serious threat."
View original article.