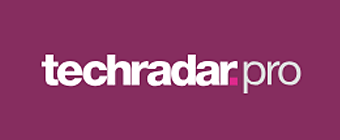 29 January 2019
Head in the Clouds: What the Future of Cloud Computing Means for Media
In TechRadar, Sergey Bludov, SVP of Media and Entertainment at DataArt, discusses the reasons for the cloud becoming more popular over local storage and the ways media and entertainment companies are benefitting from cloud computing.
"The amount of content we now produce, stream, watch online or download to our devices is mind-blowing.

...The main benefits of moving to cloud services versus keeping in-house infrastructure and traditional data centers are flexibility, scalability, and speed-to-market. In the cloud, businesses can configure their IT infrastructure to accommodate any workload and reconfigure quickly and efficiently when the market demands change.

...Cloud computing is helping media companies to significantly reduce storage costs, eliminate the need to move assets between locations and organize seamless internal and external workflows, complete with robust network security, data encryption, and access management. Additionally, all the segments of a media operation – production, distribution, finance and marketing, to name a few – can be enhanced with a wide selection of integrated tools such as email, social media, push notifications to the company app, and more.

...With cloud computing, media companies in digital publishing, TV and filmed entertainment, music, sports, and other industries are developing new and better ways to deliver new services to market and better content to fine-tuned targeted consumers.

. . . modernizing your business to become cloud-native is about more than just technology. It means cultivating an agile mindset in all of your business strategies as well as in your employees and company culture."
View original article.