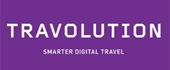 20 October 2017
Guest Post: Time to Think Smarter About Overtourism
Charlotte Lamp Davies, VP of Travel & Hospitality Practice at DataArt Europe, talks to Travolution about the movement of locals to prevent 'overtourism' in a variety of destinations and shares her thoughts on how technology can be used to help alleviate the problem.
"Venice isn't alone. Other destinations voicing their anger over the pressures of tourism include Hawaii, Amsterdam, Iceland, Thailand, Machu Picchu, Everest, Santorini, Dubrovnik and Barcelona, among others…So what can be done? It's easy to blame the travel industry, but the travel industry does what it knows best. It pushes boundaries, rightly or wrongly. Planes will fly further, faster and from more airports than ever before, and cruise lines will carry on building new ships at an unprecedented rate. But ultimately governments have the final say, and most power to act.

One way to get a clearer picture is though data – and governments have at their disposal a vast range of methods to build up that picture, to see the warning signs before it's too late, and monitor bottlenecks, collaborate more effectively and empower locals.

A smart city uses information and communications technology to collect and measure conditions in streets, buildings, transportation and the air. IBM, meanwhile, has defined a smart city as one that makes their system instrumented, inter-connected and intelligent. Abu Dhabi's Masdar City claims to be the world's smartest eco-neighborhood. India is aiming to have 20 smart cities, while Malta is already a 'smart island'.

Can tourist authorities run hackathons with technology partners? Can they build apps that benefit both local residents and tourists? Can travel companies sign up to an "overtourism" charter, to show they really care about the destination? Let's create an era of "intelligent tourism", one that is able to merge real-time information with future demand. With new generations of smartphones, and the rise of the Internet of Things, it's not beyond the realms of reality."
View original article here.