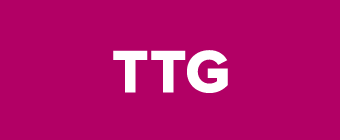 20 April 2017
Guest Comment: DataArt's Charlotte Lamp Davies on the Rise of Mergers
Charlotte Lamp Davies, VP, Travel and Hospitality Practice at DataArt, speaks with TTG about the mergers and acquisitions trend in the travel industry. Charlotte discusses causes, consequences and the importance of getting the technological integration right.
"We're used to associating mergers and acquisitions with sprawling, monolithic corporate giants in other sectors cherry picking smaller firms. But it is on its way to the travel sector.

New start-ups are launching disruptive tech left, right and centre, representing a real challenge to the established firms in the industry. Now the empire is striking back.

With a bunch of people in a shed in the middle of nowhere, able to invent something that will disrupt entire industries, the path of least resistance to new customers and markets is for firms to take advantage of established assets and purchase or merge with the disruptors. This, however, is not without clear challenges."
View original article here.