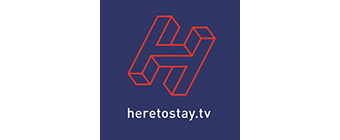 27 August 2018
GBTA San Diego 2018 – Andrew Sanders, DataArt
Andrew Sanders, VP of Travel & Hospitality at DataArt, speaks with Glenn Haussman of heretostay.tv about the impact of blockchain technology on data, transactions and security, and what this means for the travel and hospitality sector.
"Now there's much more potential to remove third parties that don't need to exist in a trusted environment the blockchain can create."

"The big thing potentially could be more frictionless travel. So I have my passport, I have my visa, I have my boarding pass, and each time I need to go through a certain pathway through my transportation from home to my destination. With blockchain, the world economic forum is already doing some advanced work with many governments and many big travel and hospitality organizations to make this whole thing much more frictionless which is what everybody wants."

"This is the way that we think the world is going. It's a transformational technology which means that at some stage you are going to have to get onboard with it."