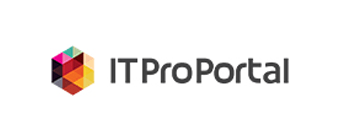 15 March 2018
From Struggle to Embrace – TV's Technological Conundrum
In ITProPortal, Sergey Bludov, SVP of Media and Entertainment Practice at DataArt, charts the evolution of TV and broadcasting companies from a traditional broadcast model to new services, audiences, and revenue streams.
"Online streaming services like Netflix and Hulu have dramatically altered the media consumption habits of Americans, particularly young adults. In fact, a recent study conducted by the Pew Research Center indicates that 61 per cent of people between the ages of 18–29 say the primary way they watch television shows is via streaming services on the Internet. Although the overall percentage of U.S. adults primarily watching TV via streaming services is considerably lower (at 28 per cent), these numbers clearly illustrate a monumental generational shift away from traditional television to algorithm-powered user-centric services offering curated, personalised viewing experiences."

"A strategic shift to original content production and the wider adoption of direct-to-consumer offerings provide the opportunity for broadcasters to own the consumer relationship and access new markets without relying completely on third parties. These strategies will need to continue to evolve dynamically, as consumer behaviours evolve, which seems a certainty. Indeed, a recent Ericsson report predicts that by 2020, just 10 per cent of people will still watch TV only on a traditional screen."

As consumers embrace new technologies, many experts believe that virtual reality ("VR") will become an essential aspect of television and video in the not-too-distant future. Some go so far as to propose that VR can realise its social and immersive potential in avatar animation technology that would allow show creators to bring members of the audience into TV shows. Technologies are being developed for personalising the avatar to resemble the participant's appearance through photorealistic human modelling."
View original article.