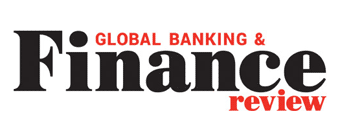 11 January 2019
Financial Technology Trends in 2019
Global Banking and Finance Review Magazine, features an in-depth discussion of 2019 financial technology trends by Cliff Moyce, Chairman of Advisory Board at DataArt. Moyce emphasizes enhanced process automation, advanced data management methodologies, further implementations of the blockchain, machine learning and deep learning as well as rapid adoption of open banking and fintech.
"Just one of the technologies (Blockchain) applied to one of the highest frequency processes in the industry (settlements) can remove 99% of effort and cost and eliminate the need for another expensive process (reconciliations)."

"One technology trend that has been over-arching the industry since the 1970's is increased automation...However, we cannot ignore all of the manual actions, decision points and paper documents that remain, let alone the high error rates, need for manual reconciliations and unnecessary costs that come with manual working. Even when processes have been automated previously, they are often clunky and disjointed (from other processes) and can now be made slicker by using new approaches and technologies."

"It is not optional, as financial institutions simply won't be able to meet their obligations and satisfy expectations in coming years without it. Eg GDPR compliance; regulatory reporting; security and data protection. Therefore, the easiest thing to predict for 2019 is increased and better automation. Technologies that will play an increasing role in automation in the future are AI, Blockchain, Big Data, Cloud, and a suite of AI powered data management tools."

"ML is often used when automating repetitive tasks and processes where decision points make automatic software adaptation ('learning') an important aid to productivity and quality. To the use-case list above will increasingly be added 'loan and insurance underwriting' as these will possibly see the fastest growth of ML use in 2019. By adopting ML, lenders and insurance companies will realise significant improvements in productivity as manual effort reduces, quality improves, errors diminish, and costs are reduced."

"As well as increasing the scope and power of models and analytics for planning and decision making, DL also facilitates automation generally. Eg including images in automotive claims handling and analysing them using DL overcomes one of the main barriers to fully automating the process. From an analysis, decision making, processing and planning perceptive, the addition of unstructured data into the world of corporate analytics means a huge increase in the power of models."
View original article (page 26-29).