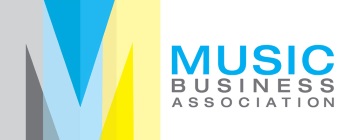 13 April 2021
Exploring the Evolution of the Music Publishing Landscape
The Music Business Association's «Keeping Tempo With Music Biz» segment featured an op-ed by Sergey Bludov, SVP, Media & Entertainment, at DataArt, exploring how changes spurred by the COVID-19 pandemic bode well for the music publishing industry. Bludov's wide-ranging op-ed covers acquisitions and consolidation, the need for diversification, the overcoming of obstacles, the modernization of licensing and royalty management, and the development of unifying technological offerings.
«I'm confident that publishing revenue will be booming again in the very near future.»
«The pre-pandemic growth in the music publishing market was the catalyst for a wave of mergers and acquisitions, as the industry continues to consolidate in its ongoing evolution.»
«Diversification is paramount for expansion and continued vitality as the music industry ecosystem evolves. The growth of streaming is driving the changes, rising from 27% of publisher revenue in 2018 to an expected 50% by 2026.»
«With live music and other revenue streams were on hold during the pandemic, a large number of royalty collection/distribution societies made moves to help songwriters and owners.»
«Another dramatic move in the publishing sector is the recent launch of Songview, which brings together the data from ASCAP and BMI into a one-stop platform to provide easier search and management capabilities.»
«The music business may never be quite the same as it used to be, even once the pandemic is over. But we must remember that change is often positive. In the case of music publishing, I believe that the reexamination of our industry practices was long overdue, while the shifting landscape is creating an exciting wave across the entire music industry. I expect this shift to continue strongly, as companies take advantage of the flourishing market to expand into full-stack entities, with the potential to successfully handle publishing, recording, management, and more, all under one roof.»
Original article can be found here.