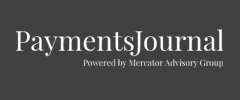 4 December 2020
ESG is Driving Change Across Businesses and Industries
In PaymentsJournal, Sergey Firsov, Project Manager at DataArt, discusses the growing importance of ESG practices, the challenges in measuring ESG performance, and potential solutions.
«ESG is an acronym that is on its way to becoming ubiquitous in business circles. ESG, or Environmental, Social and Corporate Governance, is a set of values that is becoming a benchmark for companies across industries and around the world. Companies are applying ESG standards as part of a drive toward sustainability, responsibility, and good corporate citizenship.»
«There are great companies on the market for inspiration, such as Sunchain – a French company that focuses on collective energy utilization and has developed a system allowing users to track their consumption. As they state, the solution lets users 'Optimize your collective self-consumption'. In Lithuania, WePower allows users to collect tokens for each kWh generated by renewables or even sell "future" kWh, getting a credit. Moreover, it makes P2P possible across Europe acting legally as an independent energy supplier.»
«While the "why" aspect of ESG is understandable, the aspect of "how" remains in question. Despite the fact that regulations oblige companies to issue ESG reports, there are no standards for sharing data. The ability to quantify and independently assess ESG data is the basis for objective analysis. Companies, C-level executives, and investors do not have the luxury to "wait and see;" they want a real-time view and understanding of their own ESG performance. This adds to the feedback loop, which can help companies achieve their goals more quickly. This is where AI techniques could help.»
Original article can be found here.