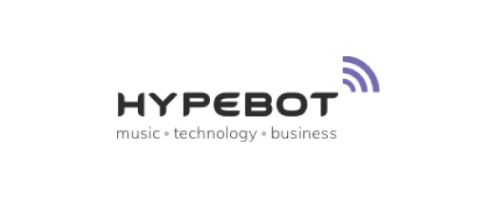 1 June 2020
Enhancing the Mobile Artist Experience in Times of Crisis and Beyond
In his guest post in HypeBot, Sergey Bludov, SVP of Media & Entertainment at DataArt, explores how the challenges faced by the music industry as a result of the current crisis have inspired some artists and other industry players to find innovative ways to adapt and thrive.
«The music industry is entering the age of the artist. Today's musicians have access to a range of tools that allow them to retain a high level of control over their career trajectory. While traditional record label deals still exist, they are no longer the only option for artists attempting to build a global audience.
Musicians who are savvy on social media have the potential to create a buzz without relying on mainstream media outlets. At the same time, the rapid growth of streaming playlists and recommendation engines increases the chance for a song to gain popularity without the help of traditional radio play or TV exposure.»
«A significant advancement comes from the inclusion of sentiment analysis, allowing artists to gain a sense of the moods and thought processes of their fans. Some social media management tools include algorithms that provide information about sentiment, such as grouping mentions into categories like positive, negative, or neutral. This data can be extraordinarily helpful if utilized correctly. For example, artists can focus on the most important mentions first to ensure that both the happiest and the least happy customers get a quick response. These tools can also be used to gain insights into the overall reputation of a band or singer, which allows management teams and record labels to assist in making improvements and increasing the success of the artists on their roster.»
«The music industry is on the cusp of the age of the mobile artist. As the mobile artist experience thrives and expands, the apps that support these initiatives must evolve into hubs that are capable of covering every aspect of an artist's career. By developing tools that fully embrace the social nature of music and the shifting fan and industry landscapes, the potential for artist-to-fan interactions to intensify and deepen is virtually limitless.»
Original article can be found here.