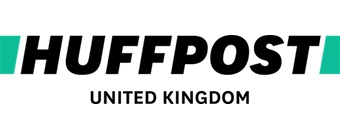 13 March 2018
Elon Musk Is Teaching Us How to Love Tech Again
In Huffpost Tech UK, Dmitry Bagrov, Managing Director of DataArt UK, looks forward to new technology revolutions brought about by visionaries such as Elon Musk and Dara Khosrowshahi, who challenge the status quo and change our lives in profound ways.
"The past ten years have spoilt us. Exciting leaps in generally-available technology have stalled. There's a lot of talk about technology taking jobs, or breaking, but not much about how it can exponentially change our lives."

"In order to create momentum, technology should always challenge the status quo. Behind the scenes AI and Blockchain are being adopted in all sorts of exciting ways that will significantly reduce fraud and increase efficiency and quality of life, healthcare and financial transparency. We are incrementally seeing the speed and efficiency with which we do everyday tasks improve and move forward. But we still need the visible visionaries. The ones like Musk."

"And we need those that are going to challenge them. Uber's CEO Dara Khosrowshahi plans electric-powered, flying vehicles that could carry passengers autonomously between landing pads, cutting out the jams, another great example of an idea that could change the way we live in a significant, exciting way."

"Air taxis are arguably the next exciting, doable thing. They will access the real benefit of self-driving cars. We know we can use the air, because it's too congested on the ground, but clearly human beings flying cars would be an accident waiting to happen. The Uber air taxi idea would bring together technologies in a way that could improve everyone's lives."
View original article.