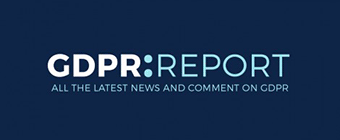 27 December 2017
Don't Fear GDPR, It's The Logical Next Step in Your Company's Digital Transformation
In the second installment of the three-part article series for GDPR: REPORT, Charlotte Lamp Davies, VP of Travel and Hospitality at DataArt UK, explains the application of GDPR in the UK, recommends a constructive road to compliance and advises travel companies to view the legislation as an opportunity for digital transformation.
"Every business that processes customer data must be General Data Protection Regulation (GDPR) compliant by May 25 next year, yet some companies will have more work to do than others. But with these precious few months left, rather than thinking this is some kind of "tick the boxes" exercise, audit your business effectively to comply, get a better picture of your customers, then show your customers, competitors and peers how you are embracing digital transformation."

"For those working in the travel industry, managing GDPR will require you to rethink how you do business. You will need to constantly manage and update your GDPR compliance regime. Refresh your systems, or with new systems think about "Privacy by design" techniques, so taking privacy into account throughout every step in the design and building phase."

"Think of GDPR as enforced digital transformation. It might be a bitter pill to swallow, but you'll feel a whole lot better after doing so. Now you need to audit infrastructure, software, policies and procedures. At DataArt, we help businesses manage their data, often across different systems, and going forward GDPR will be as much about reading between the lines."
View original article (subscription required).