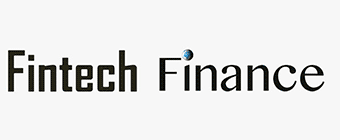 17 October 2017
Denis Baranov of DataArt to Speak on Transparency and Privacy in Blockchain at the Real Time Club Event
Fintech Finance Magazine reports that Denis Baranov, Principal Consultant at DataArt, will lead the discussion 'Blockchain: Transparency vs Privacy – Can we have both?' at the Real Time Club in London on October 17, 2017.​
"Is it possible to add privacy into one of the most transparent networks in the world? If we do add privacy, is the system still a Blockchain? Denis Baranov will try to answer these questions, share examples of developing real-world Blockchain projects and shed some light on the challenges and solutions surrounding scalability, transparency and privacy.

Denis Baranov, CS PhD, has over ten years' experience in the IT industry, as a developer, technical architect, solution architect and IT leader. He is especially interested in distributed ledger technologies such as Blockchain, Artificial Intelligence, and using these technologies in financial services, capital markets and fintech / regtech. Denis is a regular speaker and contributor of various communities and conferences. He leads the Blockchain initiative inside DataArt and has successfully applied Hyperledger, Ethereum and chain.com to solve client problems."
View original article here.