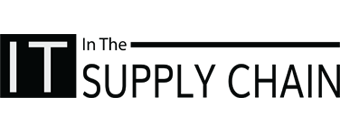 30 October 2018
DataArt's 5th Annual FinTech Event: A Tale of Two Digital Transformations
IT Supply Chain covers DataArt's 5th Annual FinTech Event, where industry visionaries explored the merits of different approaches to digital transformation, including "failing fast and experimenting often".
"Bevan explained that asset management firms have not been affected by disruption as much, due to a range of obstacles that stifle progress. The major challenges stem from the core legacy systems, industry culture and mindset, the provision of data, and the complex regulatory environment."

"Technology is the mechanism to deliver something – it's the easy part. The most important factor is to determine what we want to deliver and understanding the value of that. It comes down to how you tell that story and sell the concept to senior leaders to get them on board. Deliver small solutions exceptionally well, and it builds confidence and enables the innovators to promote further change within the organisation."

"Ectors continued to advocate for a 'failing fast and experimenting often' approach. He preempts any criticism with a full disclosure that not everything will be a success. On the opposite side of the coin, Bevan argued that the start-up mantra of failing fast is simply not an option for critical businesses. She continued to say that she doesn't see the benefits and merits in trailing with technology first. Condemning it as a double waste of money because you don't get the buy-in and you spend a lot of time and effort creating the technology."
View original article.