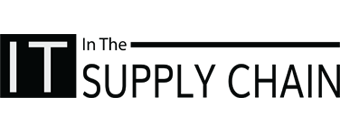 29 May 2019
DataArt to Speak at muCon London 2019
IT Supply Chain runs the announcement that Nikita Kozlov, Solution Architect at DataArt, will speak at the muCon London 2019, one of the leading conferences on microservices, DDD and software architecture. Nikita will illustrate architecture design patterns using the example of the open source Atlas Framework , a comprehensive set of infrastructure components for jump-starting the development of .Net microservice applications, recently launched by DataArt.
"This year DataArt will be a sponsor and a speaker at the muCon London 2019. Attendees will have two opportunities to hear from Nikita Kozlov, Solution Architect of DataArt. The first speaking engagement is titled The Side Effects of Microservices: Making the Industry Better, and the second is titled Multiple Hosting Targets for Microservices: What Could Be Easier?"

"Nikita Kozlov, Solution Architect, DataArt said:

'It is rather tricky to face an existing microservice ecosystem migrate to a new infrastructure. Prerequisites vary: reducing costs of cloud providers, going into a "real" cloud from an "on premise" deployment, or dealing with native cloud services integrations. What are some of the architecture design patterns that prove to be most effective when running out of resources while migrating from one infrastructure provider to another. Let's find out at muCon 2019.'"
View original article.