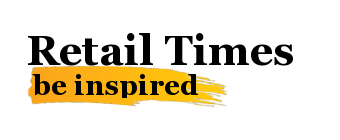 12 December 2017
DataArt Tips Top Retail and Distribution Technology Trends for 2018
Retail Times publishes DataArt's tech predictions for the retail industry in 2018. Outstanding omni-channel customer experience is the name of the game, with digitalization, e-commerce and automation continuing to augment retail business models. Machine learning and data analytics will drive personalization.
"Consumers that prefer an omni-channel shopping and use of multiple screens, expect an outstanding customer experience across all the channels – mobile, Web, in-store, anywhere."

"In 2018, retailers will continue down the road to digitalization. This is being driven by growing e-commerce agendas of the leading players. Digital transformation, with the introduction of scalable agile techniques, would change not just IT landscape of retailers but their business model as a whole."

"We can expect some exciting retail tech startups or solutions in the robotics space. Many retailers already use automation for their operations, and we can just assume there will be a rise of interest in this due to cost optimization."

"At the same time, though, consumers are increasingly searching for personalized shopping experiences. Data analytics and machine learning can help retailers make their messages really personal."
View original article.