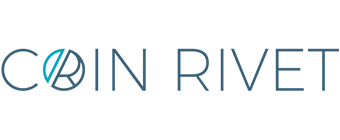 6 November 2018
DataArt Snags First Prize at Malta Blockchain Summit Hackathon
Coin Rivet reports on DataArt winning the First Prize in the Malta Blockchain Summit hackathon. In 48 hours, DataArt's iGaming team implemented and launched the Blockchain Charity Gambling Platform that enables transparent fundraising for good causes.
"Technology consultancy DataArt's iGaming Practice has won the Malta Blockchain Summit hackathon. Eleven teams worked with the main mentor and judge, John McAfee, to produce their entries. Other members of the judging panel included blockchain founding father Scott Stornetta, Co-founder of Ethereum Charles Hoskinson, Ilya Smagin of Waves and Lucas Park, CTO of Fleta."

"'We're very tired, but very happy. We have proved that we're one of the strongest contenders in this space, and it's a great honour to have won at the biggest blockchain summit,' said Head of iGaming Practice at DataArt, Igor Kozhurenko. The technology we developed here can be used to really change the world – to enable fundraising for good causes in a transparent and trustworthy way. It's the use of blockchain at its finest.'"
View original article.