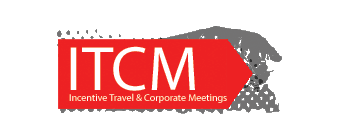 30 August 2017
DataArt Shortlisted for 2017 Travolution Awards for Second Year Running
ITCM Magazine reports on DataArt being shortlisted for the 2017 Travolution Awards as the Best Travel Technology Team of the Year, for the second year in a row.
"The Best Technology Team of the Year category rewards the team that in the past year has delivered the most outstanding examples of technology solutions. It is judged on the level of technological know-how and expertise and how the teams solved key issues for their clients or parent company and delivered return on investment.

Charlotte Lamp Davies, Vice President, Travel & Hospitality Europe at DataArt said: "The past 12 months have seen the DataArt Travel & Hospitality Practice build on existing successes to consistently provide a best-in-the-business service to their clients. The team has formed a dedicated Solution Design Group to further improve its industry-leading skill and knowledge base. In addition, we are thrilled to welcome Travelbird, Trainline, the ParkingSpot, JacTravel and Travelport as new clients."
View original article here.