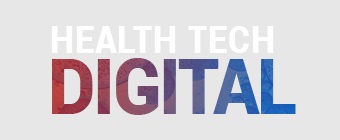 22 October 2019
DataArt's Healthcare & Life Sciences Practice Launches "SkinCareAI" Prototype App for Early Melanoma Detection
Health Tech Digital News runs the announcement of the launch of DataArt's SkinCareAI, a prototype app that analyses skin images to detect early signs of melanoma.
"Using the latest advances in machine learning (ML) technology, SkinCareAI was developed by DataArt ML expert Andrey Sorokin for the ISIC (International Skin Imaging Collaboration) Challenge. Drawing from worldwide data, the app uses ML algorithms for early melanoma detection. Andrey Sorokin said: 'We can compress tens of thousands of hours of hard work by the best dermatologists from around the globe into a melanoma diagnosis tool accessible to anyone with a smartphone… "We designed the app to demonstrate to the healthcare sector and the medical community the use of machine learning for analysis of medical imagery in an AI diagnostic process."

"Users upload photos of skin lesions or use the app to take them, and the images are analysed in seconds. After "comparing" the images to thousands of others, the app classifies the lesion, identifies its morphologic properties, and suggests the next steps."
View original article.