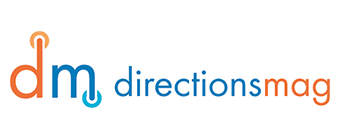 18 February 2019
DataArt Reports Record Revenue in 2018
Directions Mag runs the news of DataArt's 2018 year-end results, which include a record $140 million in revenue as well as prominent new hires and strategic partnerships.
"DataArt's Healthcare and Life Sciences Practice saw continuous revenue growth in 2018, with a focus on the operational efficiency and portfolio expansion, and the signing of major new clients, such as AiCure and OmniComm. The practice put significant effort into business development and expansion of the German market, which resulted in new contracts such as ClinicAll, and other lighthouse opportunities.

"To support its momentum, the DataArt travel practice appointed industry veteran Max Zhdanov, former head of travel at Luxoft, as Vice President of Travel and Hospitality at DataArt."

"DataArt's Media Practice reported record revenue of $23M, an increase of 37% from 2017, expanding the executive team in the U.S. with the hire of digital media industry veteran Russell Karp. The practice signed eight new clients, including Meetup, the largest network of local communities that meet offline concerning their shared interests."

"The Blockchain Center of Excellence entered into a partnership with R3 to develop innovative products and solutions on R3's Corda platform, and has completed its first batch of projects. DataArt's iGaming Practice has built on its blockchain expertise and won the 2018 Malta Blockchain Summit Hackathon, the world's largest blockchain event, with its DataArt Blockchain Charity Gambling Platform, built on Ethereum. The team has also announced a partnership with Playtech."

"For the ninth consecutive year, DataArt was included in the annual Inc. 5000 List of the U.S. fastest-growing private companies. In November 2018, DataArt secured a private equity investment from Da Vinci Capital."
View original article.