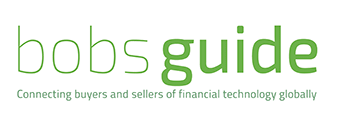 16 February 2018
DataArt Reports Record Revenue for 2017
Bobsguide picks up the announcement of DataArt's record-breaking 2017 year-end results, including all-time high revenue, accomplishments of its key practices and the launch of global education initiatives.
"DataArt, the global technology consultancy that designs, develops and supports unique software solutions, today announced that 2017 was another record-breaking year, with revenue reaching $124 ML, an annual increase of 27%."

"DataArt's sustained and significant growth is due to continued success across the company's practice areas. Driven by customer demand, DataArt unveiled two new practices in 2017, iGaming and Retail & Distribution, with each signing a number of prominent clients in their inaugural year. DataArt's dedicated Blockchain Center of Excellence helped implement projects in the finance, media and healthcare sectors. Over 600 new professionals joined DataArt in its 20 global locations, bringing total headcount to 2,600. For the eighth consecutive year, DataArt was included in the annual Inc. 500 I 5000 List of the U.S. fastest-growing private companies."

"DataArt's Finance practice added $44 ML in annual billings, notably completing a multi-year development project of a new trading platform for Nasdaq FBMS, and an e-proxy voting platform for National Settlement Depository."

"Throughout 2017, DataArt introduced a number of internal educational initiatives, with 200 technology courses available to enhance programming skills, and launched Skillotron, a unique skill-assessing platform that has enabled 8000 programmers from 54 countries to test their technical skills since it launched in August."
View original article.