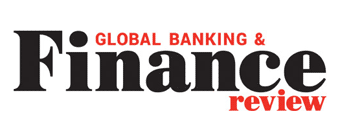 17 May 2018
DataArt Recognized as One of 1,000 Companies to Inspire Britain 2018 by London Stock Exchange Group
Global Banking & Finance Review Magazine runs the announcement of DataArt being recognized by London Stock Exchange Group as one of 1,000 companies to inspire Britain.
"Global technology consultancy DataArt has been selected today for inclusion in the fifth edition of London Stock Exchange Group's 1,000 Companies to Inspire Britain report, showcasing the UK's most inspiring and fastest growing companies. To be selected for the list, businesses had to demonstrate not only positive growth in revenue over the last three years but also outperform their sector peers. The list represents over 40 sectors from across every region in the UK."

"DataArt's UK clients include Ocado, Betfair, Paddy Power, skyscanner, IWG (Regus), Coller Capital, and British Gas Hive among others. In 2017, DataArt posted a record-breaking annual revenue of $124 ml. Over 600 new professionals joined DataArt in its 20 global locations, bringing the total headcount to 2,600."

Nikhil Rathi, CEO of London Stock Exchange Group, said:

"Our goal in producing the report is to continue to highlight, to as wide an audience as possible, the importance of fast-growing businesses to the future of the UK economy and the support they require. We believe that these companies have enormous potential for innovation, growth and job creation."
View original article.