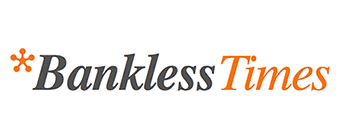 12 January 2018
DataArt Provides Global Technology Outlook for 2018
Bankless Times runs DataArt's tech predictions for 2018 across key industry sectors. Artificial intelligence, big data, cyber security, blockchain will dominate the financial industry landscape. Outstanding omni-channel customer experience will be key in the retail sector, with digitalization, e-commerce and automation continuing to augment retail business models. AR, VR, voice-recognition, and robotics are gaining weight in the travel and hospitality sector.
"2018 will be 'The year of AI,' with exponential growth in the use of artificial intelligence. The skills gap in AI will turn into a war for talent, as the hype of AI as a job stealer transforms into a conversation about AI as a job creator."

"Virtual reality and augmented reality will change the way travellers shop. Companies including Marriott, Best Western, Kayak, Carlson Rezidor and Airbnb have already begun to incorporate these technologies into the guest experience."

"Robots will enter the hospitality business at a rapid pace. Hotels will use robots for check-in, travel information support, entertainment services and room service."

"Population health management will lead to higher investments in wellness programs designed to keep healthy patients healthy and create advanced ways to identify at-risk patients so steps can be taken to eliminate preventable illness and complications."

"Expect to see retail tech startups or solutions in robotics process automation, as more and more retailers deploy automation across their operations to optimize costs."

"Disruption to the technology side of media and entertainment will make 2018 "the year of the voice." It's expected that 24.5 million shipments of Google Home and Amazon Echo will be delivered by the end of the year."
View original article.