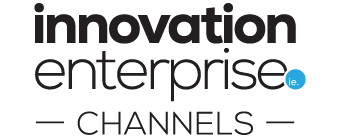 6 November 2018
DataArt Presents: IoT Trends and Predictions for 2019
Innovation Enterprise shares DataArt's predictions for IoT in 2019, including the resurgence of big tech players, the intensification of cybersecurity efforts, significant investment in automotive data analysis, and the impact of 5G networks.
"A key step towards the transformation of the industry, the race will be on to develop the smartest and most secure IoT solutions. Industry experts will focus on tackling the major security concerns and vulnerabilities surrounding IoT that have thus far subdued widespread adoption."

"We will see intensified competition from industry giants such as AWS, Microsoft and Google, as large IoT platforms become the norm. These big players will acquire a large portion of the market and will continue to increase their footprint organisations flock to them for the promise of simplification at scale. While big IoT platforms battle for market share, we'll see smaller players focus on niche areas to survive (eg, data movement, industry-specific challenges, certain types of devices, etc)."

"Across industries, smart devices will become decisively more popular. There will be a sharp rise in smart devices in a wide range of areas including automotive, transportation, healthcare, hospitality and manufacturing solutions."

"One of the most anticipated technology trends in the industry, 5G networks will usher in a new era for IoT, supporting an increasingly interconnected world that will drive IoT innovation further. It will allow gathering, managing and analysing data almost in real-time. 5G will also significantly broaden the IoT market into areas where time and bandwidth speed are crucial – unlocking unrealised revenue and potential."
View original article.