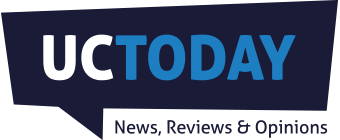 13 December 2018
DataArt Predicts IoT Goes Mainstream in 2019
UC Today shares DataArt's predictions for IoT in 2019, including the 5G rollout, increasing power and capabilities of edge devices, resurgence of big tech players and the race to tackle security.
"First, the company believes that edge computing will start to see more focus as devices become more powerful, leveraging disruptive technology like data processing and artificial intelligence. As computers become more intelligent, industries that need to gather immediate data from their devices will begin to rely on IoT to support crucial business decisions."

"Security continues to be essential: For any new innovation to emerge within today's business world, security and privacy must be front-and-centre. DataArt believes that innovators will be racing to create not only the smartest solutions but the most secure options too."

"Smart device applications will rise: We've already begun to see a significant rise in applications throughout the workplace – particularly in terms of collaboration tools. DataArt believes that this passion for applications will help to promote IoT's presence in a range of verticals."

"The Automotive industry will evolve: As data becomes more present in the automotive industry, the space will continue to develop at rapid. Car manufacturers may begin to rely more on creating machines that can talk to them and offer useful insights into consumer preferences and safety solutions"

"Aside from the trends mentioned above, DataArt believes that a major driver for the rise of IoT will be the impending implementation of 5G technology. 5G networks will help to transform the communication and collaboration worlds as we know them in the years to come. According to DataArt, they will make it easier for companies to manage and analyse their data, practically in real-time."
View original article.