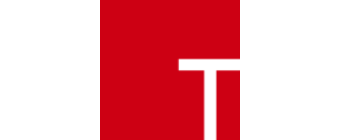 20 November 2018
DataArt Predictions for the iGaming Industry
TechMASH features DataArt's tech predictions for the iGaming industry in 2019. The end of the federal ban on sports betting will bring iGaming and betting businesses to the US, causing intense competition, partnership, and takeovers. Companies will be looking to utilize AI and data to engineer personalized experiences and blockchain to bring trust to the betting process.
"The end of the federal ban on sports betting in the U.S. undoubtedly creates significant opportunities, but this gold rush has its limitations and isn't for everyone. Firstly, it's not yet clear which states will give the green light to sports betting. Secondly, the costs associated with entering the market are high. Therefore, everyone is looking to benefit through partnerships or takeovers."

"Companies are rushing to the new market to build brand awareness and earn customer loyalty before their competitors do. Those first to market will have an advantage, which is why everyone is clambering to get in quickly. Margins are going to be tight in the first years due to the intense competition."

"The sports betting industry is huge and growing rapidly. Blockchain will bring trust and transparency to the betting process, helping the government ensure compliance and offering players a more predictable experience. Cryptocurrency as an alternative payment method (widely used in casinos) can help to address the issue of cashing out and transferring substantial sums of money involved in the industry."

"Artificial Intelligence (AI) will be used in online sportsbooks and casinos to enhance the user experience. Delivering personalized content of specific interest to the user will lead to better conversion rates."

"Data Analytics will also become more popular, introducing the possibility of a more personalised experience that helps both land-based and online operators increase customer loyalty and gain a competitive advantage."
View original article.