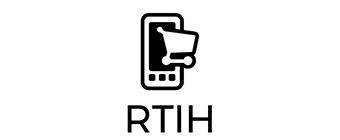 25 October 2018
DataArt: Personalisation, Automation and Robotics to Dominate 2019
Retail Technology Innovation Hub runs DataArt's tech predictions for 2019 in the retail & distribution sector. According to DataArt, continued digital transformation, automation, robotics and a new level of personalization powered by AI and analytics will take a central place in 2019.
"Retailers in 2019 will continue to concentrate efforts around digital transformation, driven by the never-ending hunt for the loyal consumer while maintaining their current customer bases, according to DataArt."

"Personalisation will reach a new level with a focus on leveraging AI and data analytics. Retailers will have the ability to accurately target consumers, analysing behaviour, preferences, needs, health and much more."

"Facial recognition technology will be introduced to remember customers, track repeat customers and improve the customer experience. Billboards and digital signage will scan passers-by and provide a highly personalised commercial or food and drinks menu."

"Changes to supply chain management strategies will be a requirement along with additional technology innovation. Companies will look to leverage robotics technology and automation of routines tasks to optimise costs while improving the customer experience overall."

"Advanced delivery management technologies will replace expensive and sometimes disappointing third-party delivery services. The delivery designation will be based on customer location and en-route time of delivery. Grouped orders will ensure customers get their food and other products in a timely fashion. These new technologies will significantly reduce costs for retailers while simultaneously increasing customer loyalty."
View original article.