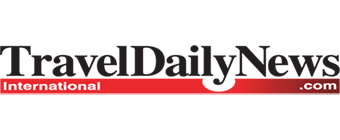 17 July 2017
DataArt Partners with Travelport to Help Bring its New Hotel Retail Tool to Market
TravelDailyNews covers the announcement that DataArt has been selected by Travelport to support continued development of Travelport's Hotel Retail product, which provides travel agents with an advanced solution for hotel shopping and booking.
"'We chose DataArt to execute a proof of concept (PoC) aligned with our strategic initiative. The goal of the PoC was to validate complex hotel content sourcing and shopping via a new agent application. Using rapid prototyping and customer feedback in a very condensed timeframe, we were able to refine the offering for our target market and confirm the business case. DataArt is now assisting us in bringing this product to market,' said Jennifer Smith, Chief Product Owner, Hospitality Retailing, Travelport

[Hotel Retail Tool] is seamlessly integrated into Travelport's industry leading merchandizing solution, Travelport Smartpoint, providing a better experience, accelerating agent efficiency and productivity by delivering access to everything they need in one simplified and consolidated workflow.

The new graphical interface provides all the key hotel rates that agents need – corporate negotiated, consortium, and also the newly released Travelport Exclusive rates. Additionally, key hotel details, ratings, photos and room amenities are easily accessed in the same view. An outstanding combination of Travelport's APIs and a custom adaption of Travelport's HCP (Hotel Content Plus) enables the application to receive key hotel details in seconds."
View original article here.