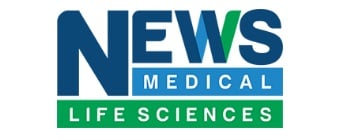 27 September 2019
DataArt Launches 'SkinCareAI' Prototype App to Detect Early Signs of Melanoma
News Medical runs the announcement of DataArt launching its 'SkinCareAI' – a prototype app that analyses skin images to detect early signs of melanoma.
"Using the latest advances in machine learning (ML) technology, SkinCareAI was developed by DataArt ML expert Andrey Sorokin for the ISIC (International Skin Imaging Collaboration) Challenge. Drawing from worldwide data, the app uses ML algorithms for early melanoma detection."

"Andrey Sorokin said: We can compress tens of thousands of hours of hard work by the best dermatologists from around the globe into a melanoma diagnosis tool accessible to anyone with a smartphone. Imagine your suspicious-looking nevus being examined by thousands of doctors based on their collective experience and expertise from thousands of cases. This is exactly what our prototype smartphone app offers. We designed the app to demonstrate to the healthcare sector and the medical community the use of machine learning for analysis of medical imagery in an AI diagnostic process….The app also helps the medical community by bringing collective intelligence to individual practitioners."
View original article.