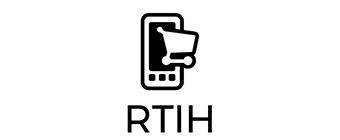 30 January 2018
DataArt Interview: The Pursuit of Omnichannel Happiness
Dmitry Bagrov, Managing Director of DataArt UK, speaks with Retail Technology Innovation Hub (RTIH) about the hidden costs of outsourcing, the biggest challenges facing omnichannel retailers, and the key retail technology trends in 2018.
"Outsourcing in and of itself is not a bad decision, it can be a very good option, but technology outsourcing should not be done solely on the basis of cost. Cost cutting can, ironically, be an expensive operation and, in this case, could turn out to be something of an illusion. Companies must be careful when uprooting and distributing technology work in bulk to an outsourcer. This is true even if the outsourcer has a high level of knowledge. The hidden costs of outsourcing should be considered. The cost of things possibly going wrong, the lost knowledge of redundant staff, the staff training that needs to take place, often involving costly business travel several times of year for whole teams. They need to factor in possible downtime and loss of customer loyalty."

"Human capital should not be underestimated. In-house, company-specific knowledge is built up over time. Companies invest money in building relationships between different departments. This type of knowledge is often not written down anywhere and these layers of intricacies are not easily transferred. It can be years before the same level of nuanced understanding is gained."

"There are two big challenges facing omnichannel retailers right now, the first being that companies don't have a single view of the customer across all channels – it's one thing to have lots of data but it's another to use it. Retailers strive to understand the customer's needs and preferences to offer its products and services in a timely and personalised manner."

"The second challenge lies in retailer's workflow and operations, including inventory management and order management technology. Data analysis plays a significant role behind the scenes, especially when it comes to inventory management and distribution. Insight from customer data needs be synchronised across operations. For example, a company may suffer inventory shortages due to a delay of information because the inventory management system works on a two-day cycle and the warehouse system is on a different cycle length. Technology must be created with the customer in mind."
View original article.