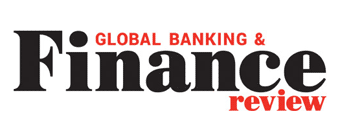 10 December 2017
DataArt Finance Technology Trends and Predictions for 2018
Global Banking & Finance Review Magazine publishes DataArt's tech predictions for the finance industry in 2018. Artificial intelligence, big data, cyber security, blockchain will continue to dominate the landscape, with cross-domain data exchange becoming a norm, and digitalization and operational risk management (ORM) gaining in importance.
"The boom in AI will go exponential and the skills gap will turn into a war for talent. Press warnings about threats to job from AI will evaporate as AI skills become the biggest driver of hiring in the industry. … three new major areas open up: (1) deriving deep learning from structured and unstructured data to drive strategic planning; (2) using Big Data tools to support operational risk management and operational planning; and (3) using AI to predict financial turbulence and to assess risk of financial contagion."

"Cross-domain exchange of data will become a norm and we will see growth in solutions focused on aggregating and exchanging user data. Finding the right balance between interests of AI solutions that want to have an unlimited access to data, and the personal and social interests of users that want to keep most of the data private will drive AI solutions into the space of multi-layered data systems."

"AI working with sensitive data brings data protection to another level. As AI technology matures and starts moving from concepts and POCs into production solutions, the security topic will strongly influence the speed and overall direction of development in this technology sector."

"Blockchain will also start to be seen more widely as a solution to issues of cyber-security and personal data protection. Blockchain can help address these issues with new confidential solutions based on zero-knowledge proofs, ring signatures or completely new principals of data organisation."
View original article.