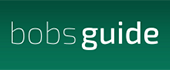 10 July 2017
DataArt's 20 Years of Success Across 20 Global Locations
Bob's Guide picks up the news of DataArt's 20th birthday, highlighting achievements and milestones over two decades in business.
"Founded in 1997 as a small operation in New York City, with an office in St. Petersburg, Russia, the consultancy has grown into a $100mn technology leader, servicing over 350 clients around the world, including Nasdaq, United Technologies, S&P and Travelport.

'The DataArt- Nasdaq combination is great for what we are trying to accomplish with our trading floor.'- Kevin Kennedy, Senior Vice President and Head of U.S. Options, Nasdaq.

'Our decision to work with DataArt was based on their understanding of our sector, depth of technical capabilities, and real drive for creating a true partnership model. They are a great organisation to work with and are helping us to deliver on the vision of our technical roadmap.'- Neil Patel, IT Director, Apax Partners

'After decades of being directly involved with delivering, or consuming, IT development projects, DataArt really are a refreshing change. In the past nothing ever worked, it cost a fortune and everyone seemed to end up squabbling. By working closely together, DataArt and Skylight IPV have now delivered several projects on time and on budget.' -Nigel Hyde, CEO, Skylight IPV"
View original article here.