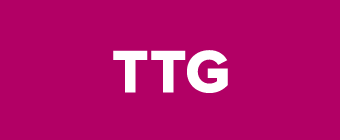 9 January 2017
DataArt Bridges Data Gap Between JacTravel and TotalStay Systems
The news of DataArt's partnership with JacTravel, following JacTravel's acquisition of a close competitor TotalStay is picked up by TTG. The result of the partnership is a data integration solution that harmonizes the two reservation systems.
"Charlotte Lamp Davies, vice-president of travel and hospitality, Europe at DataArt, said: 'The challenge was to provide a technical solution that would help to enable a smooth integration of TotalStay with JacTravel. The resulting solution has significantly reduced the investment of both time and capital in bringing together the two distinct systems, making JacTravel's acquisition a success and providing a platform for the company's continued growth.'

Nick Williams, chief financial officer of JacTravel, said: 'Realising the full value of a new acquisition is always a significant project. It requires integration of systems, but also of different work cultures. DataArt's solution helped us to look at the business as one entity, with seamless integration of trading data from multiple platforms'"
View original article here.