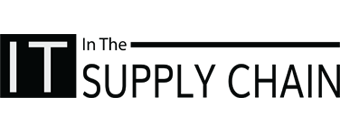 12 November 2018
Da Vinci Capital Invests in Global Technology Consultancy DataArt
IT Supply Chain picks up the news that DataArt received investment from a leading emerging markets private equity firm, Da Vinci Capital.
"DataArt will continue to focus on its three key markets: the U.S., the U.K. and continental Europe, where Da Vinci Capital has substantial assets and a proven track record, including steering software engineering powerhouse Epam to an initial public offering on the New York Stock Exchange in 2012. DataArt's 2017 revenues exceeded $124 million, which the company expects will grow annually by more than 20 percent. DataArt has appeared on the Inc. 5000 List of America's fastest growing private companies every year since 2010."

"DataArt President Eugene Goland said, 'We are excited to engage a strong partner for acquisitions and the capital markets. Access to capital is a vital ingredient for the development of a global technology consulting organization, and Da Vinci Capital's unique expertise in this segment is a tremendous asset for DataArt.' 'This investment not only validates DataArt's market success, but is also a vote of confidence in its management team and its building of a robust and reliable operation.'"
View original article.