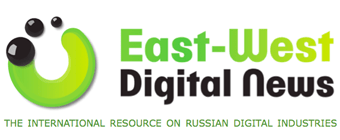 13 November 2018
Da Vinci Capital Invests in DataArt, a Global Tech Consultancy with Roots in Eastern Europe
East-West Digital News reports Da Vinci Capital's private equity investment in DataArt.
"Da Vinci Capital, a major EBRD-backed Russian private equity firm, has invested an undisclosed amount in DataArt in exchange for 'a substantial, non-controlling interest' in the company."

"Founded in 1997, DataArt is a New York City-headquartered company with roots and R&D teams in Ukraine and Russia. It has become a major global tech consultancy that designs and develops enterprise and mobile software solutions across key industries."

"DataArt focuses on three key markets: the US, the UK and continental Europe, where it generated more than $124 million in revenues last year."

"'DataArt's strong revenue growth is key to our interest in the company,' stated Da Vinci Capital Managing Partner Dennis Fulling in a press release."
View original article.