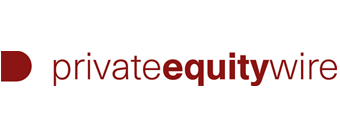 13 November 2018
Da Vinci Capital Invests in DataArt
PrivateEquityWire runs the announcement that Da Vinci Capital, an emerging markets private equity firm, invested in DataArt,to support the company's growth momentum in key industries. The investment was based on the company's consistent growth over the last several years, with 2017 revenue reaching $124 mill, expected annual growth of over 20 percent, and outstanding reputation for quality, integrity, and performance.
"DataArt's strong revenue growth is key to our interest in the company,' says Da Vinci Capital Managing Partner Dennis Fulling. 'DataArt focusses on providing high-quality engineering services for complex software projects. Da Vinci Capital is excited to partner with DataArt, and we seek to replicate the success of our prior investment in Epam Systems, which completed an IPO on the NYSE in 2012."

"Our exhaustive due diligence process revealed that DataArt has an exceptionally strong reputation among its clients, partners and industry peers for quality, integrity and performance, which was pivotal in Da Vinci Capital's decision to invest."

"DataArt President Eugene Goland says: 'We are excited to engage a strong partner for acquisitions and the capital markets. Access to capital is a vital ingredient for the development of a global technology consulting organization, and Da Vinci Capital's unique expertise in this segment is a tremendous asset for DataArt."

"Under the agreement, Da Vinci Capital acquired a substantial, non-controlling interest in DataArt. DataArt operations remain under the control and leadership of the existing DataArt executive management team."
View original article.