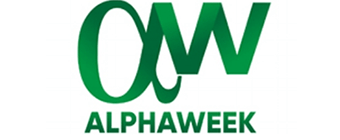 12 November 2018
Da Vinci Capital Invests in DataArt
AlphaWeek shares the announcement that Da Vinci Capital invested in DataArt to support the company's growth momentum in key industries. Under the agreement, Da Vinci Capital acquired a substantial, non-controlling interest in DataArt. DataArt operations remain under the control and leadership of the existing DataArt executive management team.
"'DataArt's strong revenue growth is key to our interest in the company,' said Da Vinci Capital Managing Partner Dennis Fulling. 'DataArt focuses on providing high-quality engineering services for complex software projects. Da Vinci Capital is excited to partner with DataArt, and we seek to replicate the success of our prior investment in Epam Systems, which completed an IPO on the NYSE in 2012.'
DataArt will continue to focus on its three key markets: the U.S., the U.K. and continental Europe. It's 2017 revenues exceeded $124 million, with growth expectations of more than 20% percent.
"Fulling continued, 'Our exhaustive due diligence process revealed that DataArt has an exceptionally strong reputation among its clients, partners and industry peers for quality, integrity and performance, which was pivotal in Da Vinci Capital's decision to invest.' "
View original article.