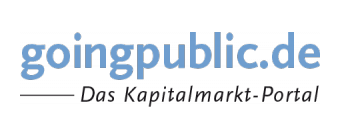 1 November 2017
Cybercrime Leads to Erosion of Trust in Banks
In Goingpublic.de, a German finance journal, Cliff Moyce, Finance Practice Leader at DataArt, discusses various threats to cybersecurity, their impact on banks' reputation and strategies for counteracting them.
"Cyber-security is no longer a cottage industry. Usually, it is not just one organization that is effecting the whole crime. Specialization is the name of the game.Syndicates building tools for cyber-theft are rarely the same people as those who are using them to steal money. Not only does this syndication of loosely attached, dispersed organisations make it harder for law enforcement agencies to disrupt criminal activities, but the specialisation also plays to different strengths of individuals. People who get pleasure from the technical and intellectual challenge of building tools that can penetrate and replicate within corporate and global networks while unseen and undetected, are different sorts of people from those who want to steal money: but make no mistake – both are involved in a criminal conspiracy."

"Unfortunately, there is an industry of small operations set up to benefit from these high volume, low value thefts. If more could be done to tackle the industry of money laundering operations that support cyber-theft, then trust could start to be restored.It is not hard to find the money launderers. There are thousands of them competing to take a cut from internet criminals, and they are advertising their services openly with phrases such as 'no questions asked,'. They can be found easily on public bulletin boards; this is not a 'Dark Web' activity. The more that can be done to disrupt the infrastructure that supports cyber-criminals, the better for the industry. Financial services and police forces worldwide need to work together to make this happen."
View original article.